Business & Marketing For Psychotherapists
Leland offers business and marketing services to therapists and counselors. Marketing services include branding, website design, and digital advertising. Back-office services include office technology, HIPAA compliance, and accounting.
Business Startup and Business Planning
Leland has decades of experience transforming people's passionate ideas into successful businesses. From business planning and setup to execution and growth, Leland can help you succeed. If market conditions have forced you to pivot your business to survive, Leland has decades of experience turning your business challenges into opportunities.
Non-Profit Organizations
Leland is passionate about helping mission-driven organizations succeed. His marketing services help you reach the people you serve and attract the grants and donations that support the mission. Leland will coach your board to be more effective, increase engagement with the people you serve, and meet your goals.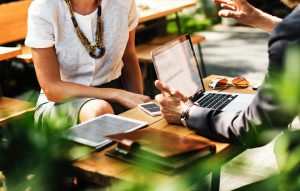 Leland Hoover Consulting
Leland Hoover's consulting services include business consulting, online advertising, and digital marketing services. Services are tailored to meet the needs of freelancers, small business leaders, and nonprofit organizations. Psychotherapists and counselors are a specialty.
Are You Experiencing These Problems?
Do you have a reliable stream of new clients? Are you retaining your current clients?
Is your business thriving in the pandemic or on life support?
Are you meeting your business goals? Do you have clear business goals?
Is your website mobile friendly? (It better be!)
Is email marketing still relevant? (Absolutely!)
Am I using social media effectively or just wasting my time?
Do I need a strategic marketing plan? (Yup!)
Services
Leland Hoover's services include:
Digital Advertising
Digital Marketing

Website design, hosting, and search engine optimization (SEO)
Copywriting, blogging
Email marketing
Strategic market coaching

Cloud technology services
Business planning & startup services
Finance & budgeting
Regulatory services: HIPAA compliance
Contact Leland at lelandh@lelandhooverconsulting.com or (303) 885-9860.