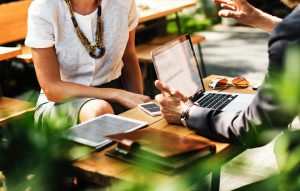 Leland Hoover's consulting services include business planning and consulting, full-stack marketing services, and technology management. Services are tailored to meet the needs of freelancers, entrepreneurs, and small business leaders.
Do you worry that you are working hard but not progressing toward your goals? Do you know what your goals are? Do you have a plan?
Do you know how to find the clients you need? Are you getting paid what you are worth? Is client retention an issue?
Is mobile relevant to my business? (Yes) Do I need a social media presence? (Yes)
Is technology driving you crazy? Viruses? Security concerns? Backups? Does the "cloud" matter to my business?
Are regulatory and compliance issues giving you heartburn? Are they blocking essential relationships with established institutions that require HIPAA certification?
Leland Hoover's services include:
Business planning: for startups, growth, funding; nonprofits
Finance, budgeting
Marketing Agency Services

Personal branding (you need it)
Market research
Website design, hosting, and updates
Organic search (SEO) and paid advertising (SEM)
Copywriting, ghost blogging
Email marketing
Event registration and ticketing

Technology services:

Integrated cloud, desktop, and mobile
Security

Regulatory services: HIPAA compliance
Contact Leland at lelandh@lelandhooverconsulting.com or (303) 885-9860.