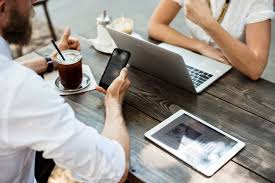 Leland Hoover is a management consultant specializing in freelancers, entrepreneurs, and small businesses. Current industry focus includes mental health, high-tech, and nonprofit organizations. Services include startup, planning & management, digital marketing & advertising, office technology, and finance.
Do you have trouble finding new clients … "good" clients?
Is your technology frustrating, sapping your energy, and taking valuable time from working with your clients?
Do you have a plan for growing your business and becoming sustainable?
Leland has helped hundreds of domestic and international businesses, from startups to Fortune 100's. Running your own business is hard work … don't do it alone. Reignite the passion that inspired you to create your business – get the support you need!
Contact Leland at lelandh@lelandhooverconsulting.com or (303) 885-9860 for a free 30-minute phone consultation.